50+ TRADING STRATEGIEËN
NanoTrader bevat meer dan 50+ trading strategieën. Deze strategieën staan gratis ter beschikking. Het merendeel werd ontworpen door bekende traders zoals Martin Pring, Charlie Wright, Linda Raschke, Perry Kaufman, Dr. John F. Ehlers, Stéphane Ceaux-Dutheil en John F. Carter.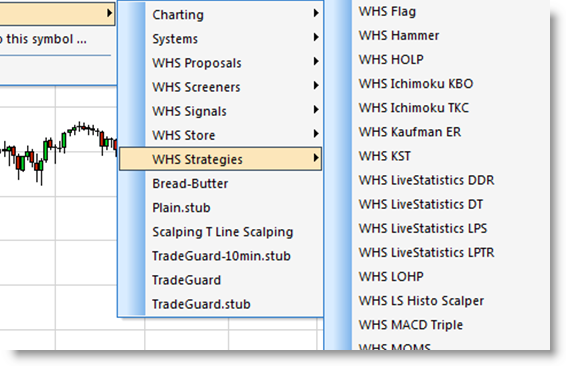 TACTIC ORDERS
Het unieke Tactic Orders tool zet de opinie van één of meer indicatoren om in een trading signaal en een order. De trader kan het order bevestigen of automatisch laten doorgaan. Er moet niets geprogrammeerd worden. Ook trendlijnen die doorbroken worden, kunnen orders genereren. Bekijk ook deze video.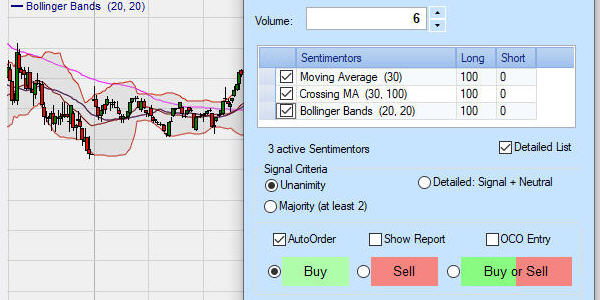 LAY-OUT TRANSFER
De complete lay-out van een trading scherm, inclusief eventuele signalen en automatische instructies, kan van de ene persoon naar de andere getransfereerd worden. Hecht de lay-out aan een e-mail en verstuur. De ontvanger sleept de lay-out op zijn open NanoTrader. Beide traders zien nu dezelfde lay-out.


ORDERS OP BASIS VAN TIJD
NanoTrader is het enige platform dat u toelaat de factor tijd volledig te integreren in uw trading strategieën. Enkel signalen uitvoeren gedurende bepaalde uren? Posities automatisch sluiten op een specifiek tijdstip? Het is allemaal mogelijk.


LIVESTATISTICS
LiveStatistics laat beleggers toe een patroon te definiëren op basis van een reeks parameters. LiveStatistics identificeert in real-time hoe vaak dit patroon zich in het verleden voordeed. De ontwikkeling van de marktprijs na ieder patroon wordt geanalyseerd. Gebaseerd op de analyse van de historische prijsontwikkelingen worden in de grafiek projecties voor de huidige prijsontwikkeling getoond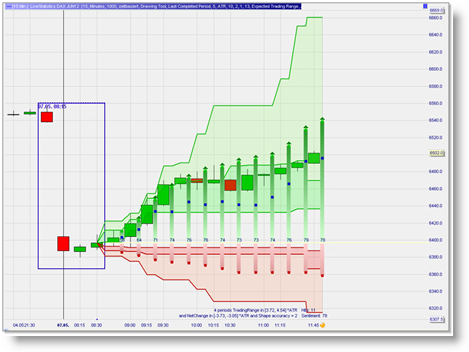 Lees 'LiveStatistics' gids'
Bekijk de video's 'LiveStatistics 1' en 'LiveStatistics 2'


TRADING STORE
Via de trading store kan men naar eigen keuze gratis en betalende trading tools en strategieën in het platform activeren. Enkele bekende traders met producten in de trading store zijn Birger Schäfermeier, Michael Voigt, Eric Lefort, Rene Wolfram, Thorsten Helbig, Tobias Heitkötter en Erdal Cene.