TRADING AND ACTIVE INVESTING MADE EASY
Trade with a broker who wins awards time and again, whose clients are enthusiastic, who is not a market maker and who is known for his legendary service. Broker comparisons repeatedly praise the order execution (70% of CFD orders are executed at a price better than the limit), the exceptional trading platform, and the free trading strategies. Chat | Call me | Platform demo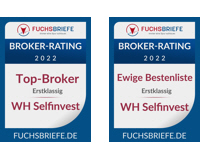 "If you are not happy at WH SelfInvest, you will not be happy anywhere else."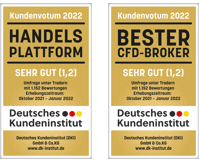 The "Best CFD-Forex Broker" and the "Best Trading Platform".
Deutsche Kundeninstitut (DKI)
"The winner is again WH SelfInvest. For the sixth year in a row. Respect!"
New ordertypes – 9/2023
French trader Eric Lefort focuses on price impulses. Lefort wanted to make more profit from his favorite impulses. He designed three new order types, one profit target and two stop orders. Eric Lefort is very happy with the results. His new orders can be activated via the store.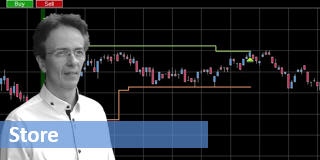 Profit from AI – 9/2023
You too can profit from the artificial intelligence revolution. The new AI Stock-Box is now available over at Freestoxx. This new stock portfolio uses the same method as our Nasdaq Stock-Box. The Nasdaq Stock-Box returned more than 200% since 2016.