Learn how to trade
Make-it-easier tools
When choosing their first broker novice traders tend to focus on low commissions and mass marketing visibility. Major parameters such as charting, platform, support, education materials and even regulatory safety are often ignored. It are, however, precisely these parameters which form the basis of trading succes.
If you are considering to start trading please take a moment to consider these 6 reasons why many novice traders select WH SelfInvest.
The NanoTrader trading platform contains numerous tools which make things easier for traders. One example are TacticOrders. Traders who determine their entry points on a combination of technical analysis indicators will find TacticOrders extremely useful.
Once you activate several indicators it becomes difficult to visually evaluate their combined opinion. A TacticOrder is a special order type fully managed by NanoTrader. It monitors your selection of indicators and creates orders if the combined opinion of your indicators meets the conditions you set. You can confirm the order or let it execute automatically. Programming is not required.
Say you have five indicators. You can, for example, request the NanoTrader to give you a buy signal when four of the five indicators turn bullish. This video shows another practical example: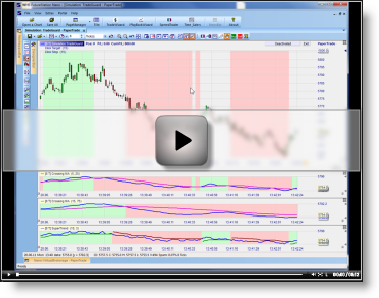 "For me and some of the participants who sat around me, the best presentation on automated trading and indicators we ever attended." - WX