Free trading newsletter
MT4 and a fair broker
No market maker...
You are currently using the MT4 platform and would like a broker who:
Has a multiple award-winning order execution
Offers a legendary service
And provides competitive products
You can test a free real-time demo here.
There is always a conflict of interests between a client and a market maker. Your gain is his loss and vice versa. That is why market makers only accept very small accounts and offer very high leverage. Their clients will definitely lose. A market maker does not charge any commissions. He therefore has to earn his money in other ways, e.g. by increasing the spreads so as to trigger stop and limit orders, by executing market orders at a different price than the one shown in the platform and by making sure a limit order is never executed at a better price.
But a broker
WH SelfInvest is purely a broker; a broker who, as opposed to a market maker, is transparent. We show a market price which we cannot influence and at which you can really trade. We charge a small, mostly fixed, commission, so as to be able to execute your orders at the market price, or at an even better one. You immediately receive a report of the order execution. This is what one of our clients has to say:

CFDs on all major indices
Clients have access to a large variety of CFDs on market indices like e.g. Dax and Dow, on commodities like oil, gold and silver as well as grain. All CFDs have very low spreads. The order execution is quick and fair. All clients trade with the same, narrow spreads.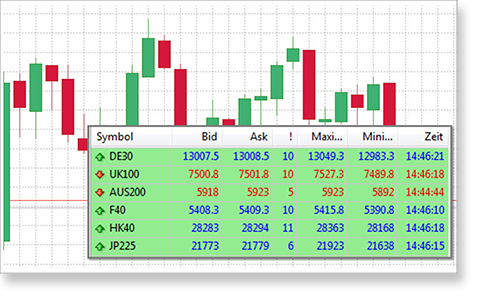 A large offer of forex pairs
Over 65 Forex pairs with small, stable spreads are available. Forex trading on the MT4 platform is commission-based. The order execution is quick and fair, without any re-quotes or refusals. All our clients trade all forex pairs on the basis of the same, small spreads.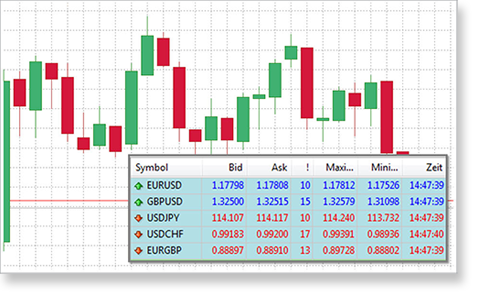 Trading CFD-Forex?
The experts agree: all major market studies confirm that WH SelfInvest has the best order execution.


Broker WH SelfInvest offers the best order execution. This increases your profit.
Securing your assets
Client monies are segregated from our company's monies and are accounted for on an individual basis.

In case of failure of a bank in which the clients' monies are held, clients are protected as follows:

- Client monies deposited in Luxembourg: the "Deposit Guarantee Fund Luxembourg" (FGDL) reimburses the amount of guaranteed cash deposit up to a maximum value equivalent to € 100.000 per depositor per firm.

- Client monies deposited in the United Kingdom: The "Financial Services Compensation Scheme" (hereafter "FSCS") reimburses the amount of guaranteed cash deposit up to a maximum value equivalent to £ 75.000 per depositor per firm.
In addition WH SelfInvest has been granted a European Passport, a proof of the quality of our institution.
About MT4
Thanks to the "Expert Advisers"-strategies, which can be uploaded in the platform, WHS MT4 or MetaTrader 4 is widely used. Especially smaller brokers, who do not have an own platform, use the trading software of MT4. Due to its somewhat limited functions, however, it is less suitable for self-managed trading.

The WHS MT4 platform can be used for the trading of both CFD and Forex and is free of charge. Futures trading is not possible. The alternative platform we offer is the NanoTrader trading platform.